On Wednesday, the domestic gold market maintained its upward trend as the rupee fell against the US dollar in the inter-bank market.
The price of gold (24 carats) climbed by Rs 2,700 per tola and Rs 2,315 per 10 kilos, settling at Rs 197,100 and Rs 168,981, respectively, according to data from the All-Pakistan Sarafa Gems and Jewelers Association (APSGJA).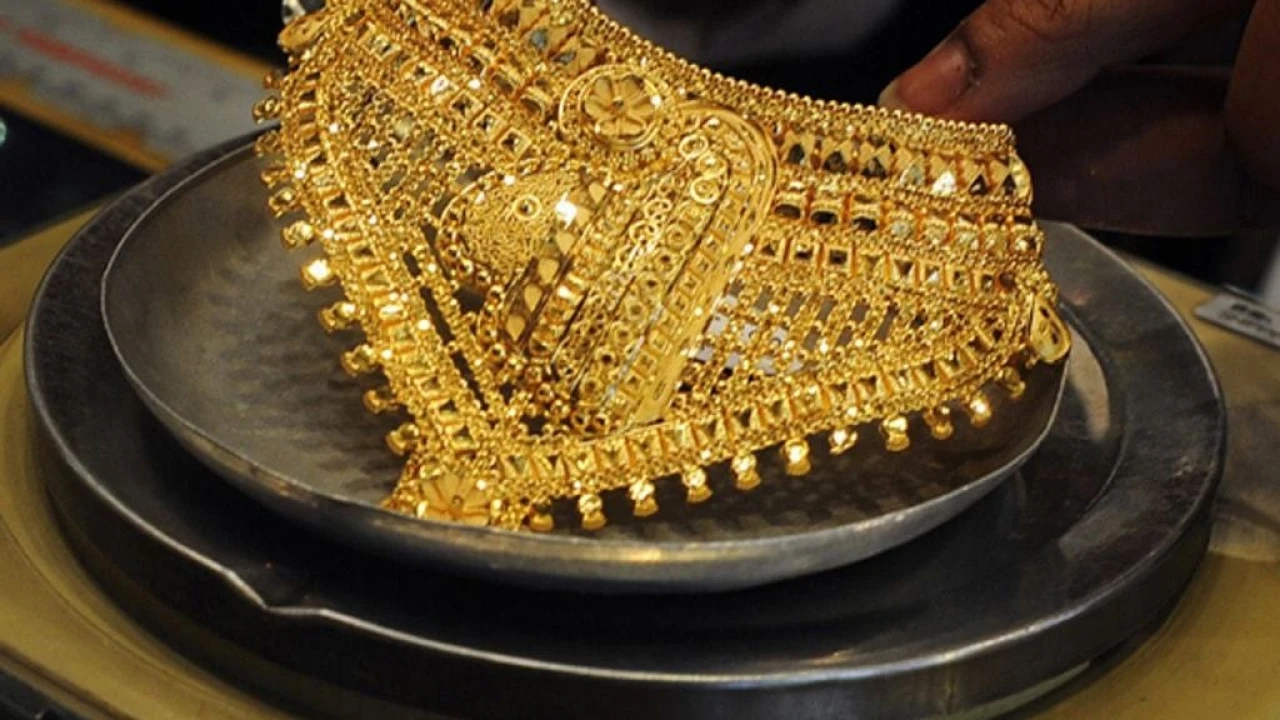 The yellow metal recovered from its prior losses in the last two sessions, gaining Rs3,000 per tola overall. On Tuesday, there was a Rs300 increase in the price per tola.
The cost of gold per ounce increased by $27 on the world market to $1,837.
In the interbank market, the Pakistani rupee fell 1.73% against the US dollar, ending the day at Rs266.11 as opposed to Rs261.50 yesterday.
Visit Our Youtube Channel For More Interesting News and Updates.